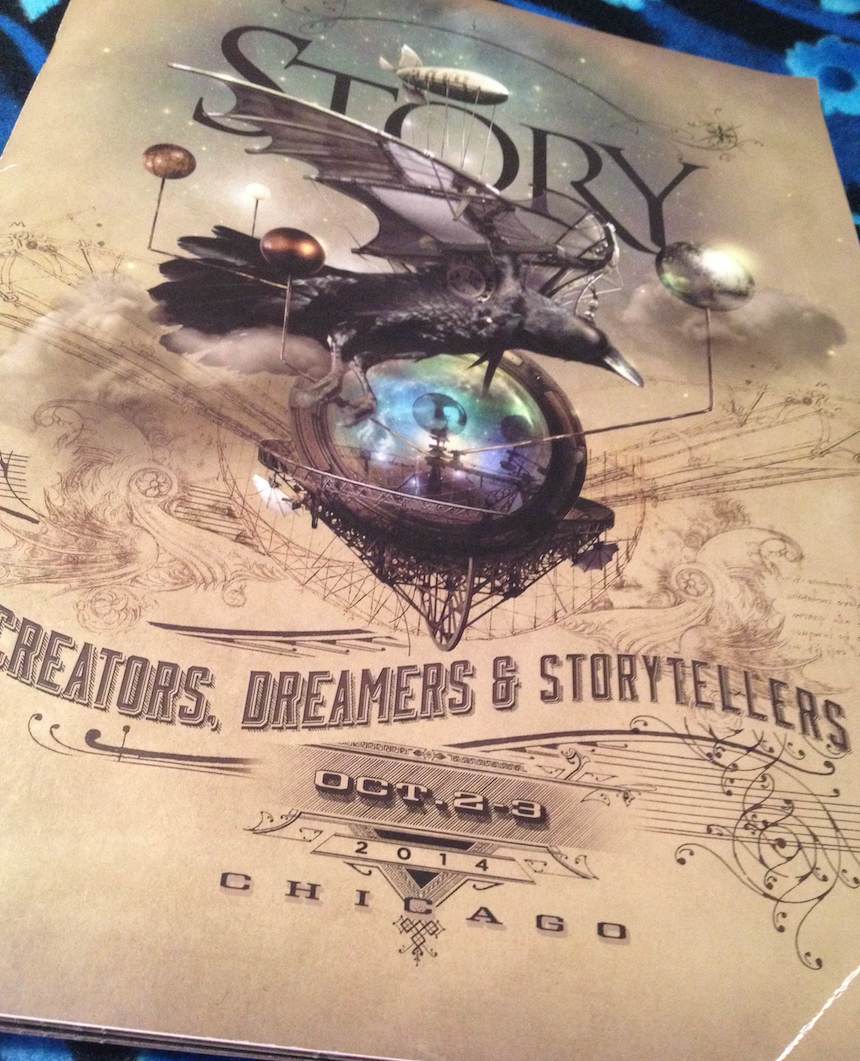 STORY is a magical place for creatives to meet other creatives and remember why we started creating in the first place. Ben Arment started the event 6 years ago. I'm big supporter of the concept of fuel for the Creative Class, but I'm a bigger supporter of Ben. He's a fantastic leader who casts vision beautifully and cares about the stories of the individuals he comes in contact with. That's rare, people. Check out his book Dream Year if you're looking for the next step, and his email newsletter is one of my favorites – which who can really say that about an email newsletter.
About two year ago when I decided I was going to pursue producing, I found out about STORY on Twitter through Stephen Brewster who mentioned STORY was looking for producing volunteers. I fell in love with the concept of STORY and was grateful to experience the whole thing as a volunteer. I didn't know anyone else who was going and had spent a grand total of 4 hours in Chicago previously, so like most things I've done in the last two years I jumped in blindly. So worth it. I loved meeting a Pixar employee, listening to Paper Route in the House of Blues, meeting a few fantastic people from Omaha, learning more about Act One from Justin Bell and exploring the city of Chicago.
Since I moved to LA, I didn't think I'd be able to go to attend this year, but things don't always work the way I expect them to and time opened up.  With three weeks before STORY, I emailed and asked if there were any more places for volunteers, and I'm so glad I did – the 3 days in Chicago were fantastic.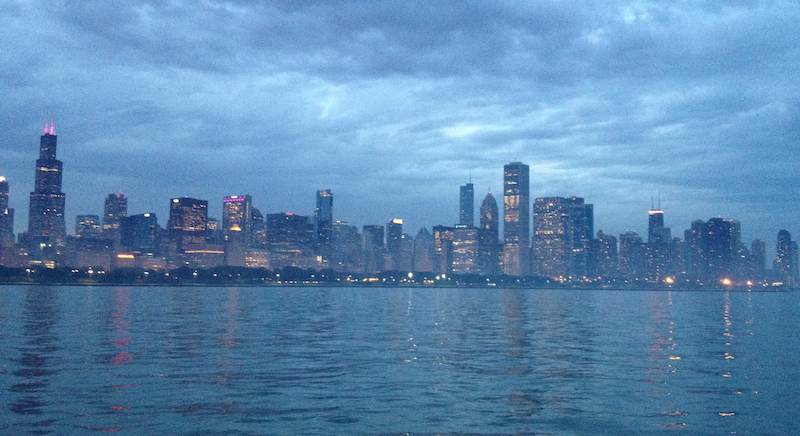 This year's event was held at the Harris Theater in downtown Chicago in Millennium Park right by that weird reflective "bean" every tourist needs a selfie in. Someone described the theater as a sort of Alice and Wonderland experience. There are glowing orange, yellow neon lights on some of the floors instead of the white fluorescents giving it an other worldly vibe. And you have to go down the stairs to go up into the theater, but you have to go up to reach the street level. The conference combines speakers, staged theater, videos, motion graphics, and live music.
The event opened this year with a man in a bed on the stage and waking up in a dream state conducting orchestrated music using a back scratcher with video elements behind him. The bed and other pieces on the stage reminded me of Peter Pan – never grow up. The event ended with that bed on stage again. The man was no longer in the dream state and the back scratcher directed orchestra wasn't coming through like it did when he was dreaming. He snapped the back scratcher in frustration, started to walk off the stage, but came back and pulled a pen and notebook from under the bed and started writing. I took away, "It's not enough to dream, go do." We can dream as much as we want, we can be fueled to overflowing, but none of it counts until the hard work of creating is put into practice.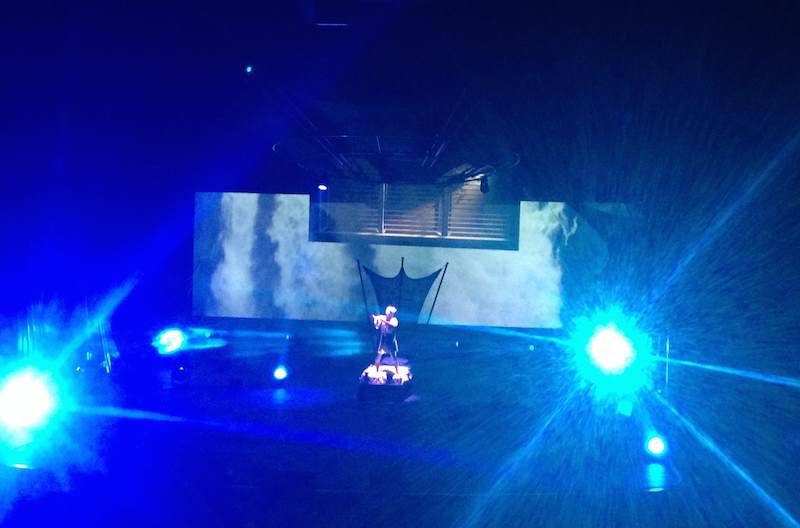 As a very side, side note. One of the vendors at the event was the Music Bed. They license music and video for projects. The music is great, but what I really love is how they tell their story. They create films and develop blog interviews to promote the content they offer. It's one of my favorite examples of using content to sell your content.
The next several posts will have my notes from a few of the speakers.