Wednesday, September 28th at 5:00 am, my dad dropped me off at the airport for my flight to Nashville for the Story Gathering. I've volunteered at the conference when it was in Chicago. It's the start of how I ended up in LA actually. It's great, can't wait for tomorrow, but for now here's my day in pictures.
Travelling
This is my usual view. Back of the chair. Jeans. Chucks. Backpack.
A guy boarded in Omaha and I knew he was heading for Nashville. Even without the guitar on his bag. He has the dark slicked hair and dressed all in black. Oh musicians. Nashville has its style and LA has its style.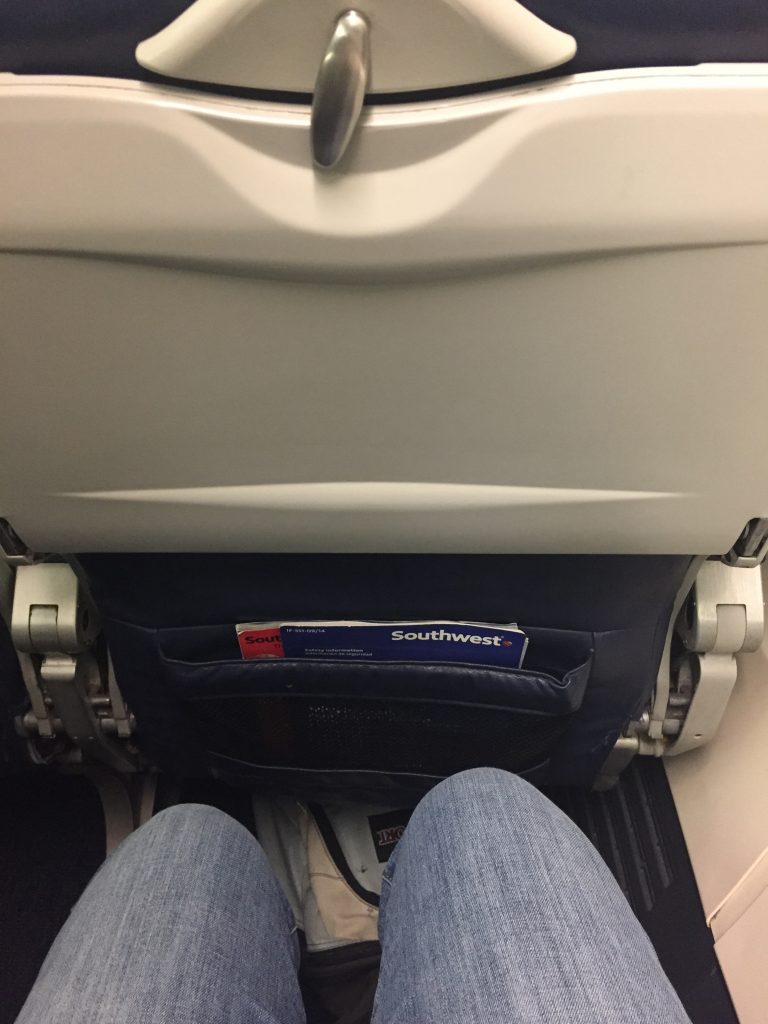 It was dark leaving Omaha, and I was halfway asleep. Here's a selfie.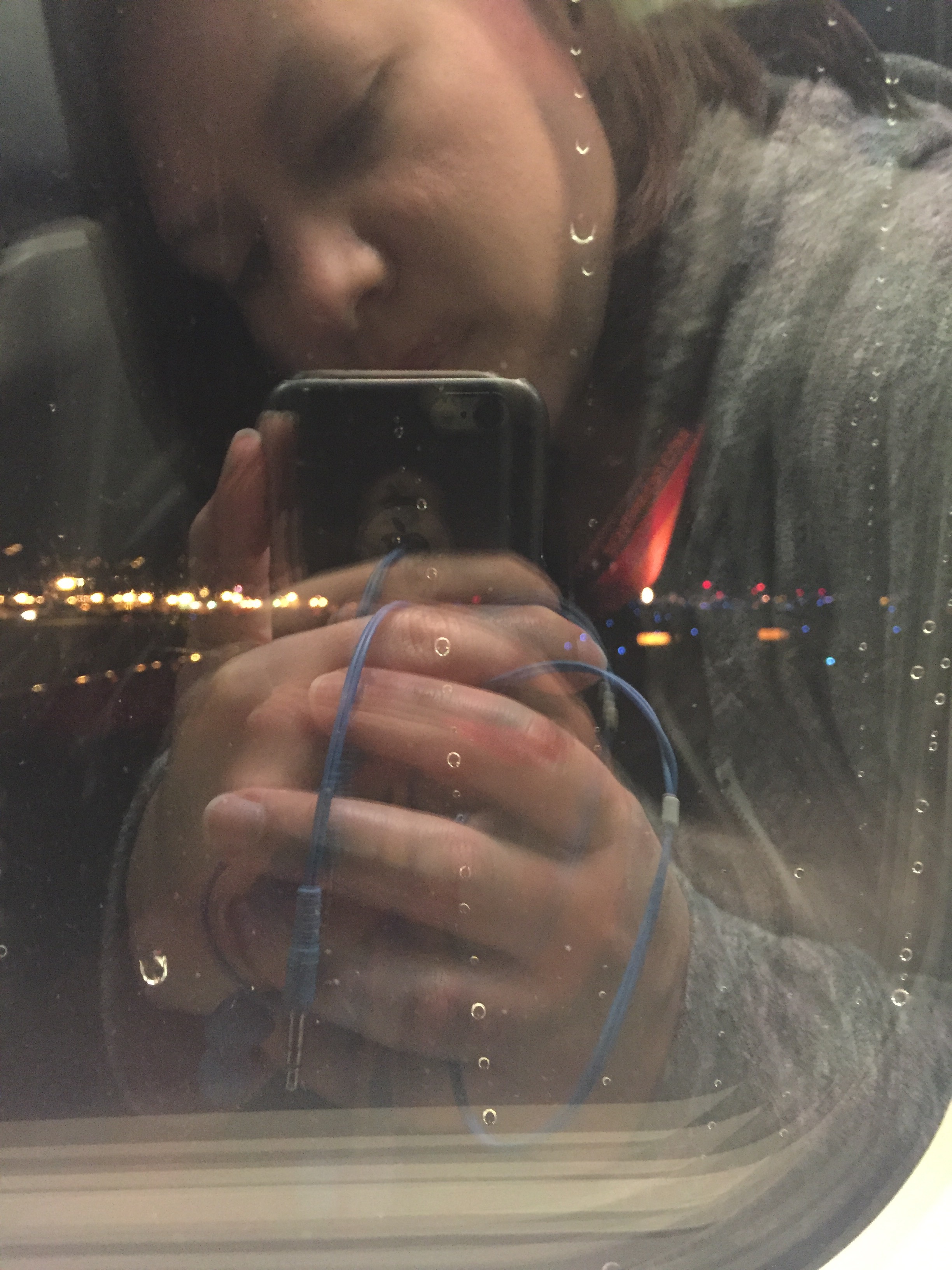 I held my headphones like that on both flights. Didn't even put them in. Plane rides are usually where my head is the clearest. I'm not distracted. I rarely read, write or pull out the laptop. It's just me and my thoughts.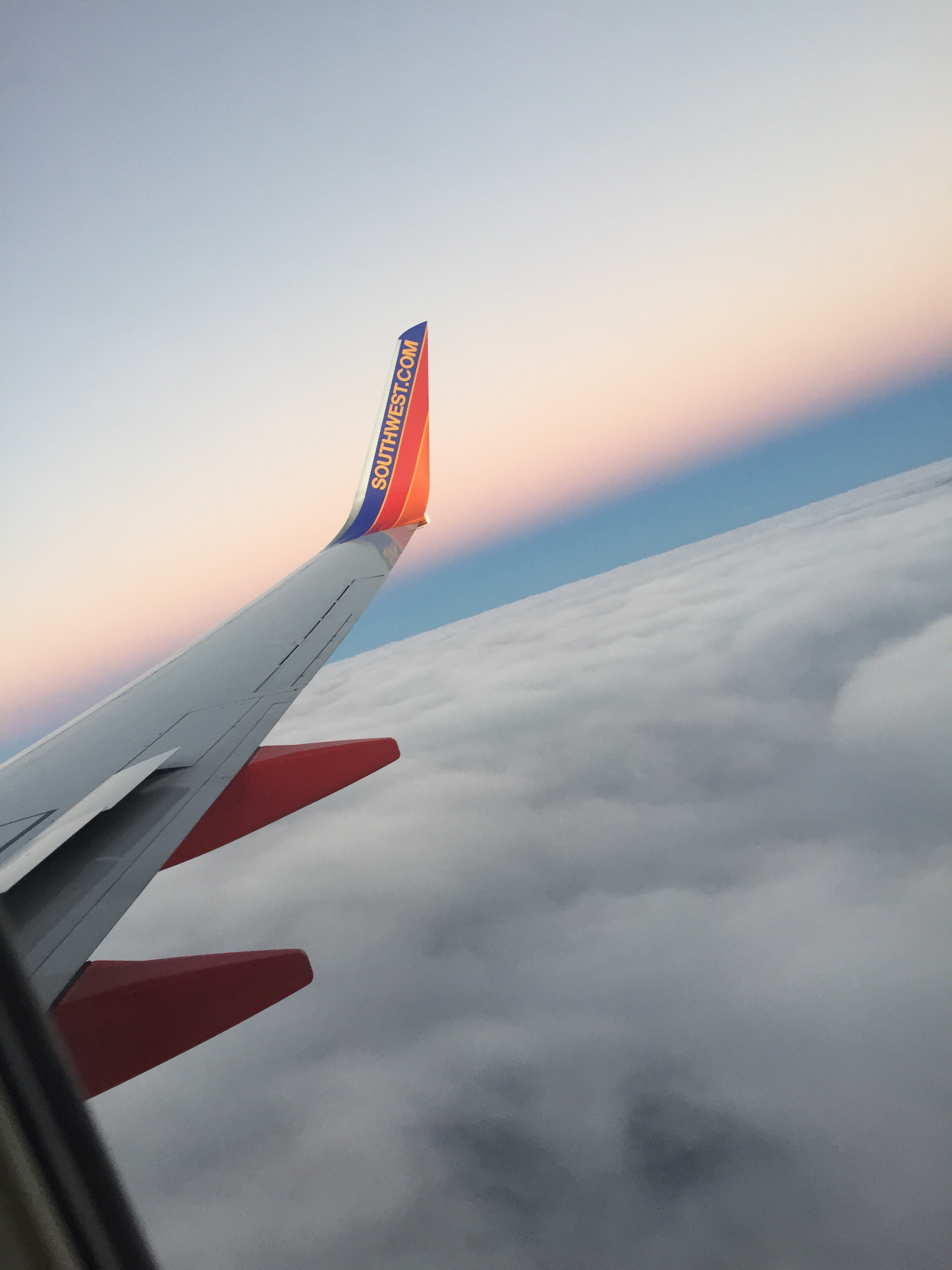 This was my first stop at the St. Louis airport. I was surprised at how busy it was. Long terminals good for walking during the layover. Lots of charging stations, it could have used a few more chairs with the amount of people there. It was nothing special, but now I can say I've been there.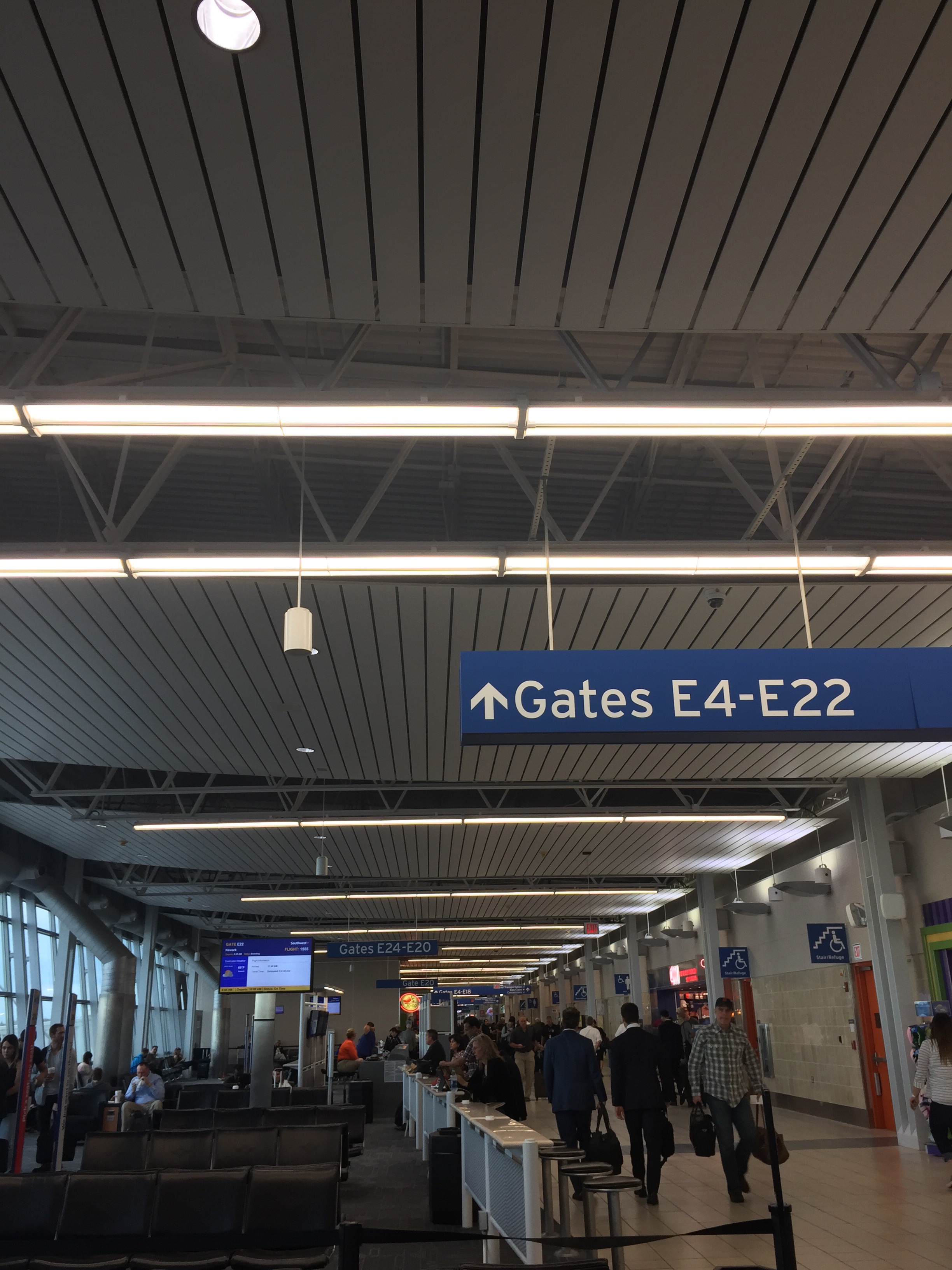 All I saw of St. Louis this morning.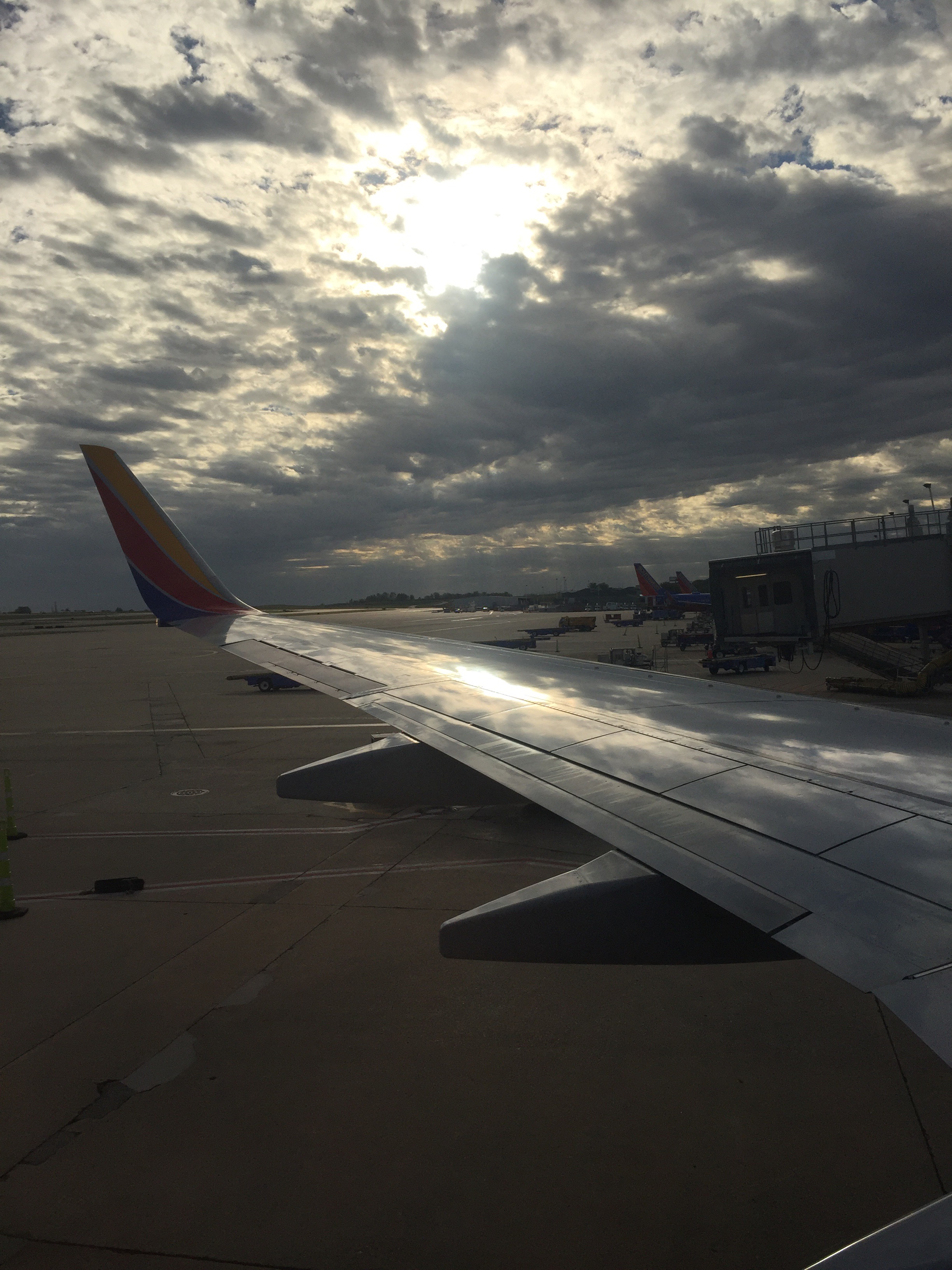 Nashville
When I landed in Nashville, I grabbed a Lyft and headed to The Factory at Franklin. Franklin is a suburb of Nashville and quite a distances from the airport and downtown, but it was worth it.
One of my favorite photographers who is speaking at Story has his studio space here. I wanted to see the space that he picked for his office spaces, because it had to be something special. I had also heard amazing things about the Five Daughters Bakery also at the Factory, so yes please all the way around.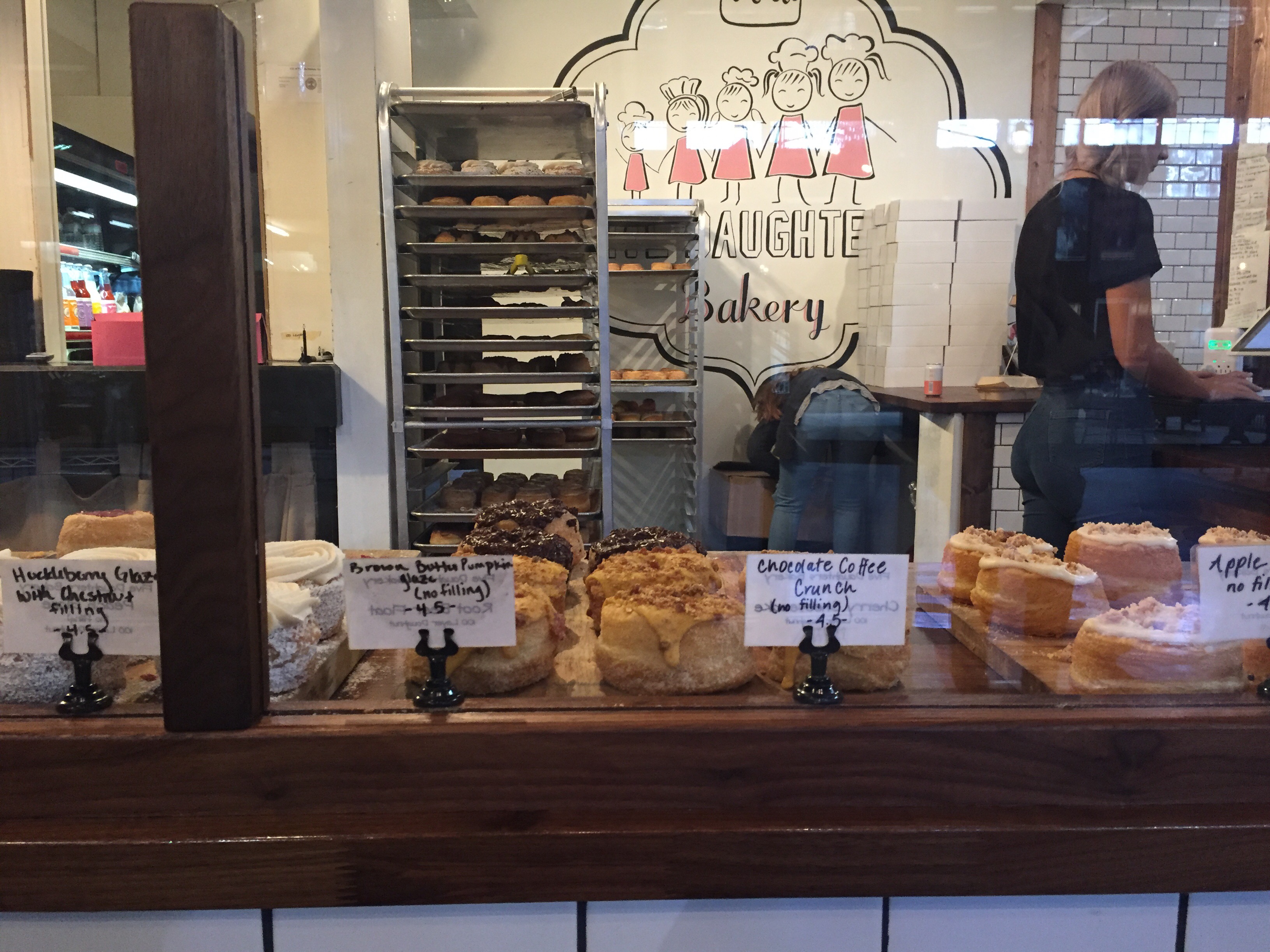 Will you look at that. This is their version of a cronut and one of their basic flavors with a Maple frosting and a creamy filling. I'm not sure what I was expecting but it wasn't that. It was more sugar than any one person deserves and a little difficult to eat, because well, my jaw doesn't unhinge to be able to get that in my mouth. I ate most of it, but I didn't eat again until 6pm tonight.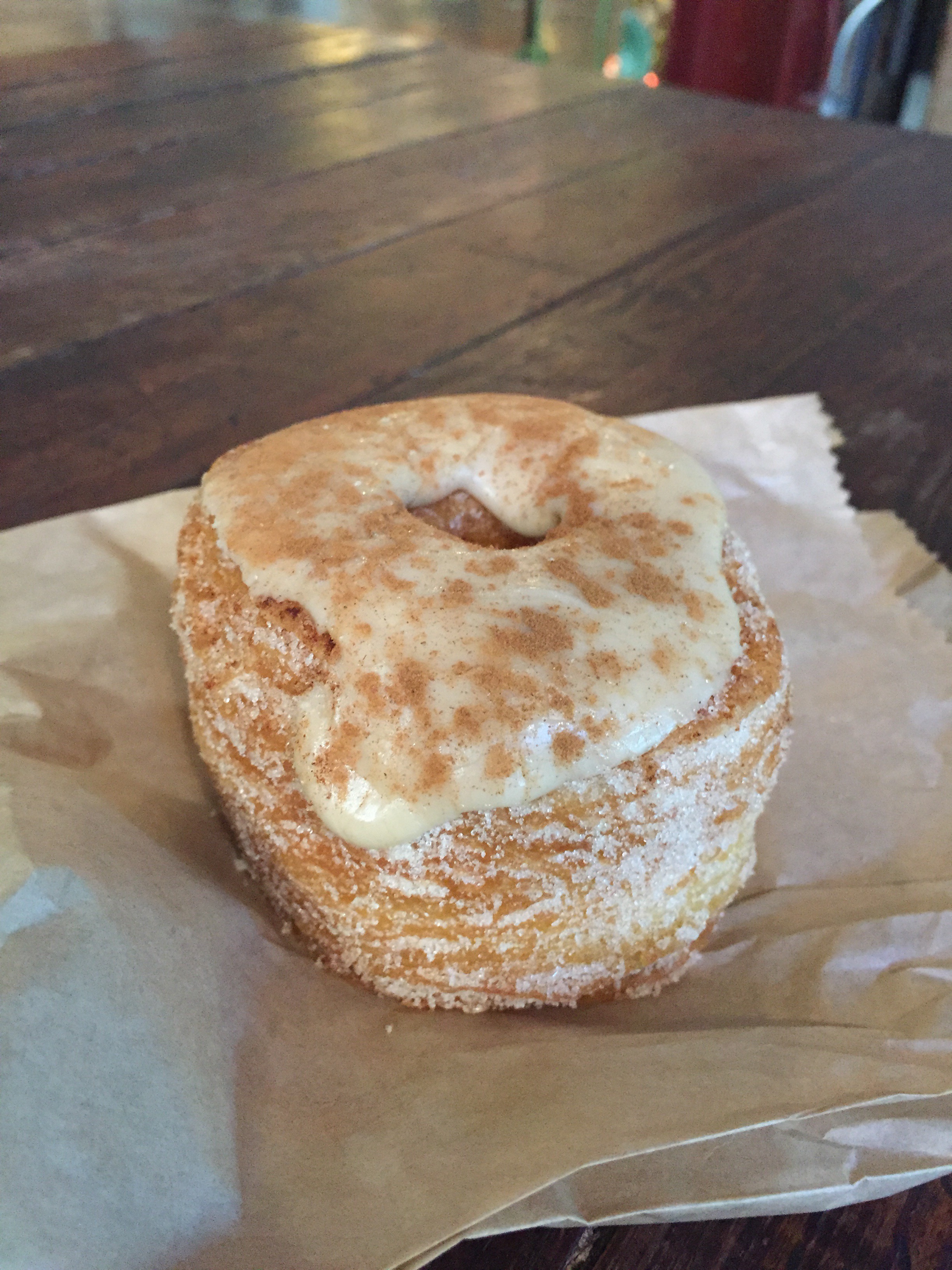 This was the interior of The Factory. I was enamored. I'm sure I just stared for awhile. There are lots of different shops ranging from a handmaid guitar shop to antique shops to artists bays including a motorcycle shop. Dear Omaha, let's build something like this. I'll help.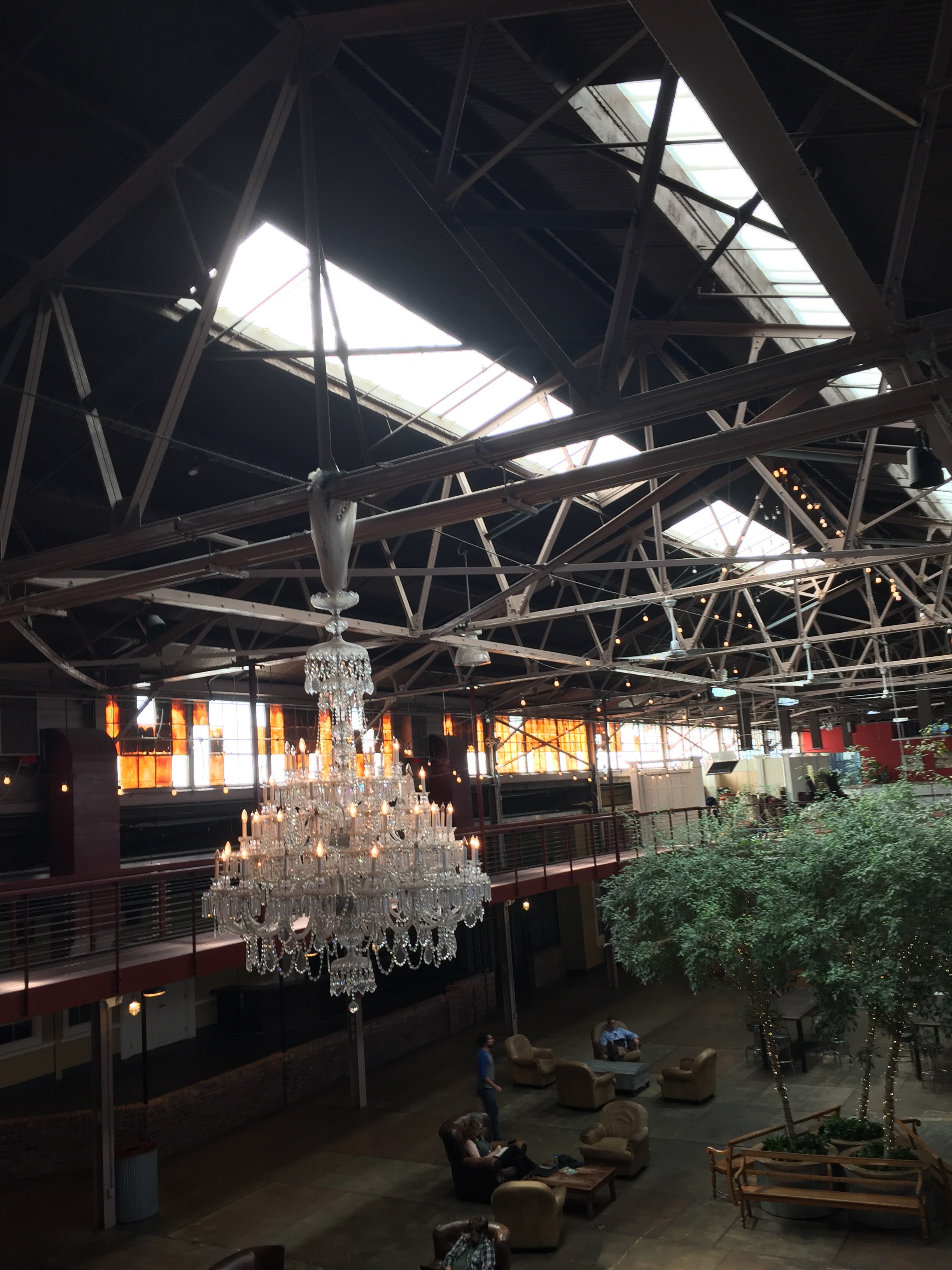 Downtown Nashville
I worked for a few hours for C3 at the Factory after that I grabbed a Lyft and headed to downtown Nashville. This Lyft driver just finished the finishing touches on the album with his country band. Nice guy. I should have asked the name of his band.
New cities always offer me a bit of trepidation. I don't know anyone here. I don't know what the culture is like or how people will behave. Turns out there are a lot of older tourists and families which made me a feel a bit more at ease.
I found the hostel I'm staying at. Seems like a nice place. I'll reserve feedback for later. Once I got settled and made my bed, I walked to the Omni Hotel where pre check-in for the conference was located.
Along the way I had to stop in the Hatch Show Print Shop. Look at this wall of hand printed goodness. Aren't they beautiful? I think I'll take at least one home.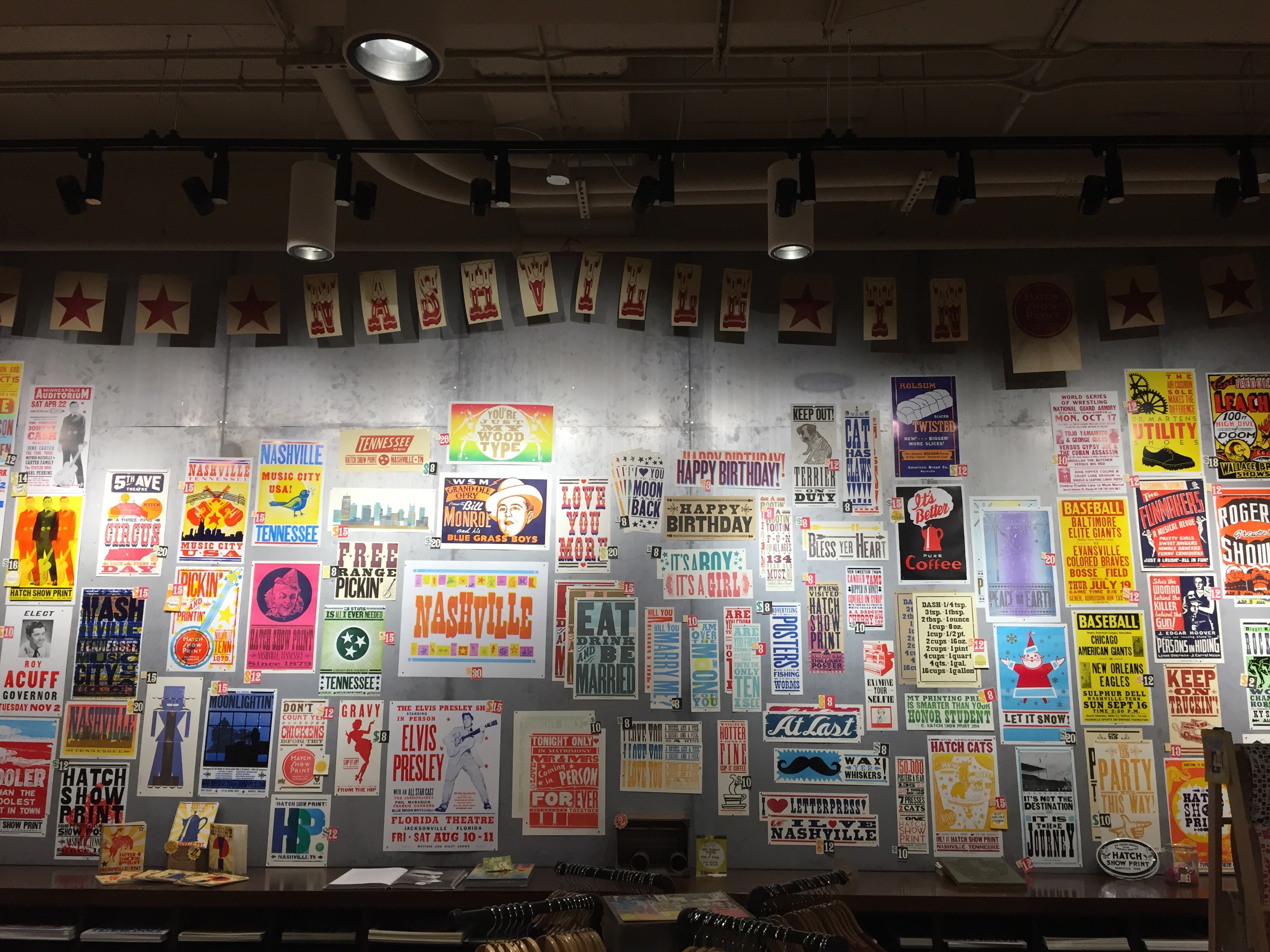 This is part of what the shop looks like. It was later in the day, so they weren't working when I was there. I'll have to come back and check in on them.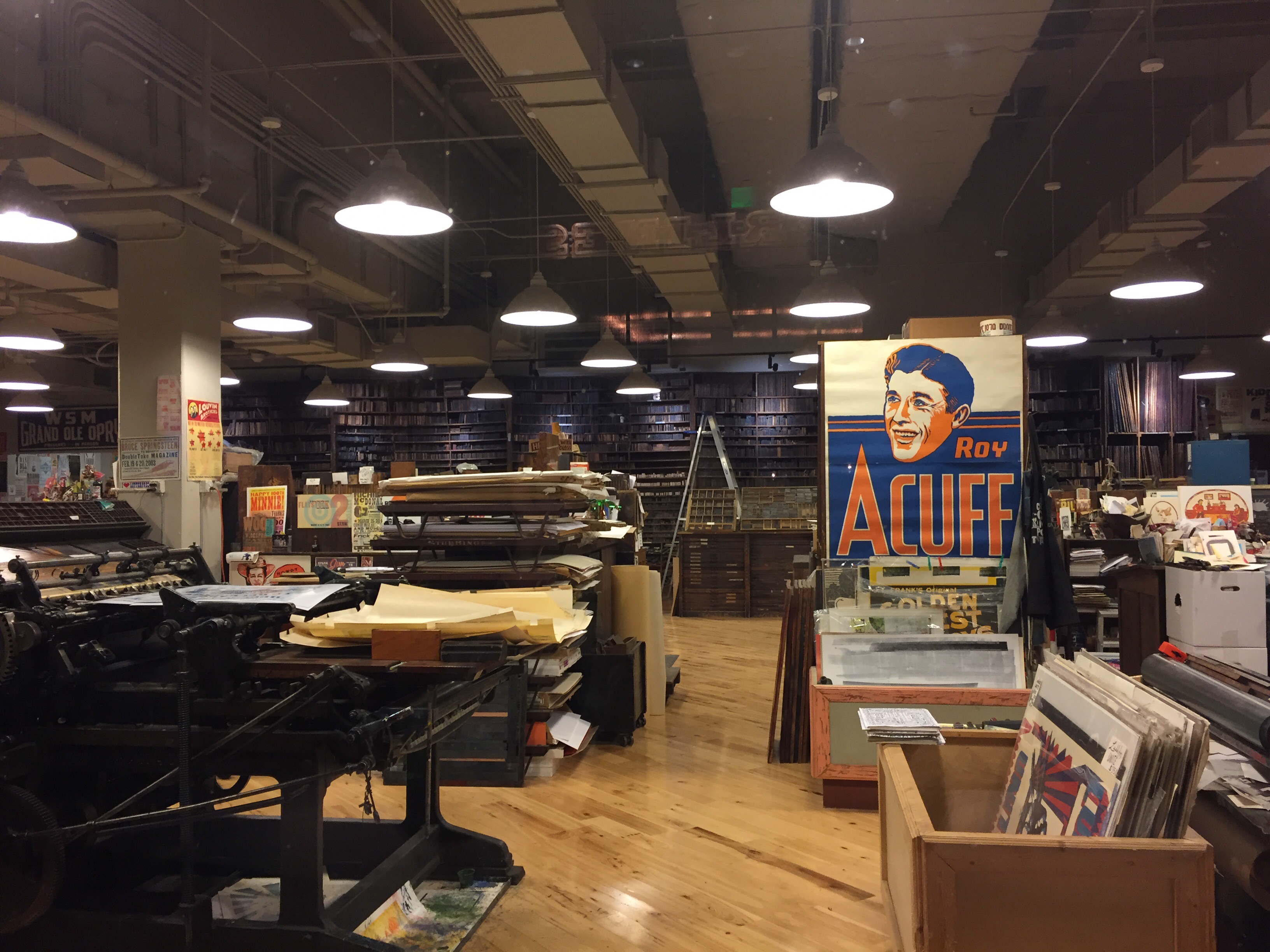 Story does a nice job of making you feel like you're apart of something. Their volunteers are friendly and make sure they're treating you like a person. Too many times, that's rare. Here's a pretty poor picture of the welcome package they put together. They gave us the War of Art book which I have at home and debated about bringing with me, so if someone wants a copy…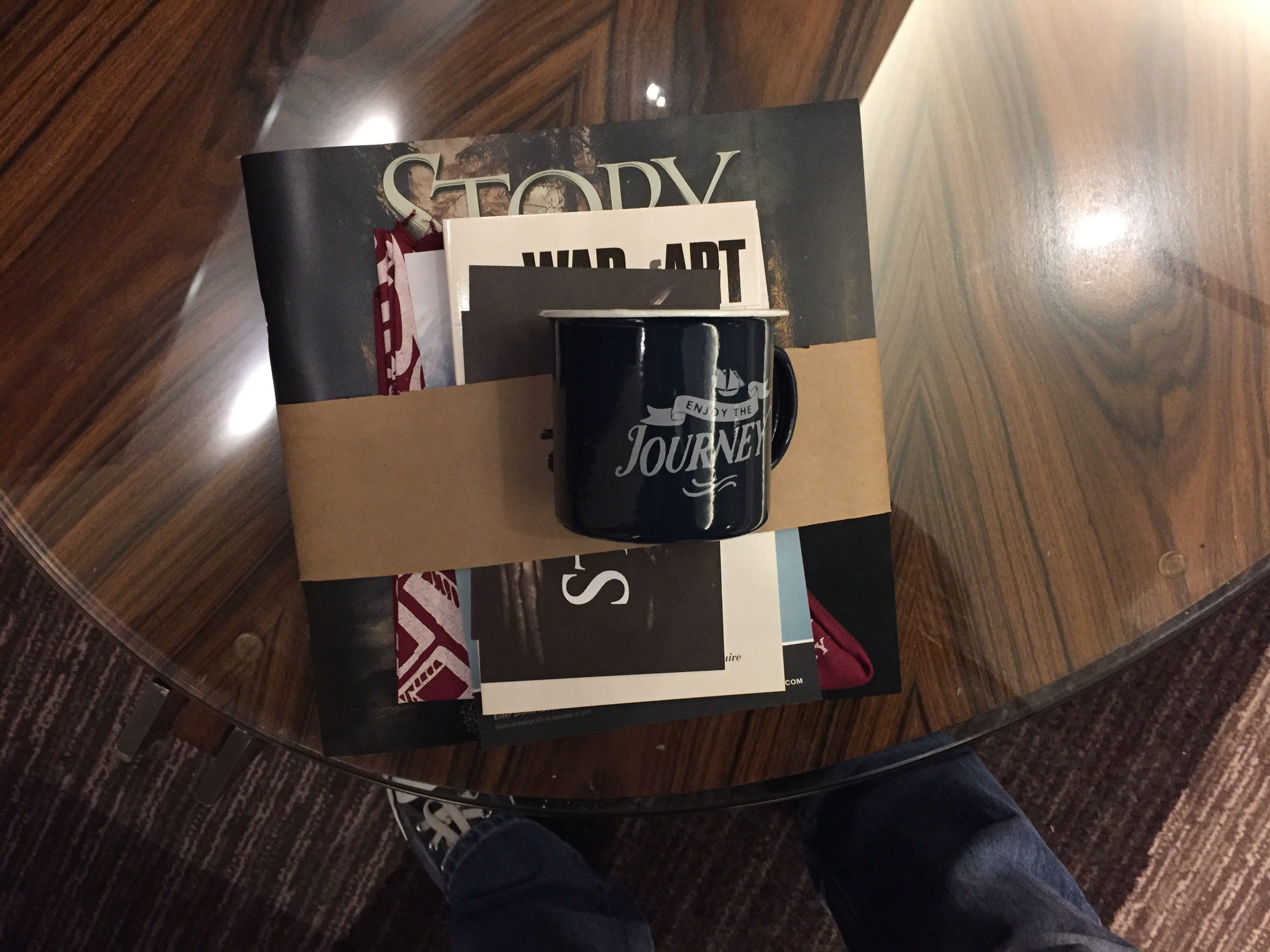 On my way back to the hostel, I stopped at Acme Feed & Seed restaurant that my Lyft driver recommended. It's right on 1st street with a view of the river. I ordered a brisket sandwich which they delivered in the amount of time that it took me to fill my water glass and get settled at the table. Before I left, I made my way up to their rooftop deck. Pretty night as it was trying to decide if it was going to rain or not.
This is First and Broadway looking west I think. This is where all the open bars/music venues are. It's not a joke when they talk about live music. It's everywhere. Every venue has an open space where the music just spills out on to the street all mingling together in an interesting sound on the street.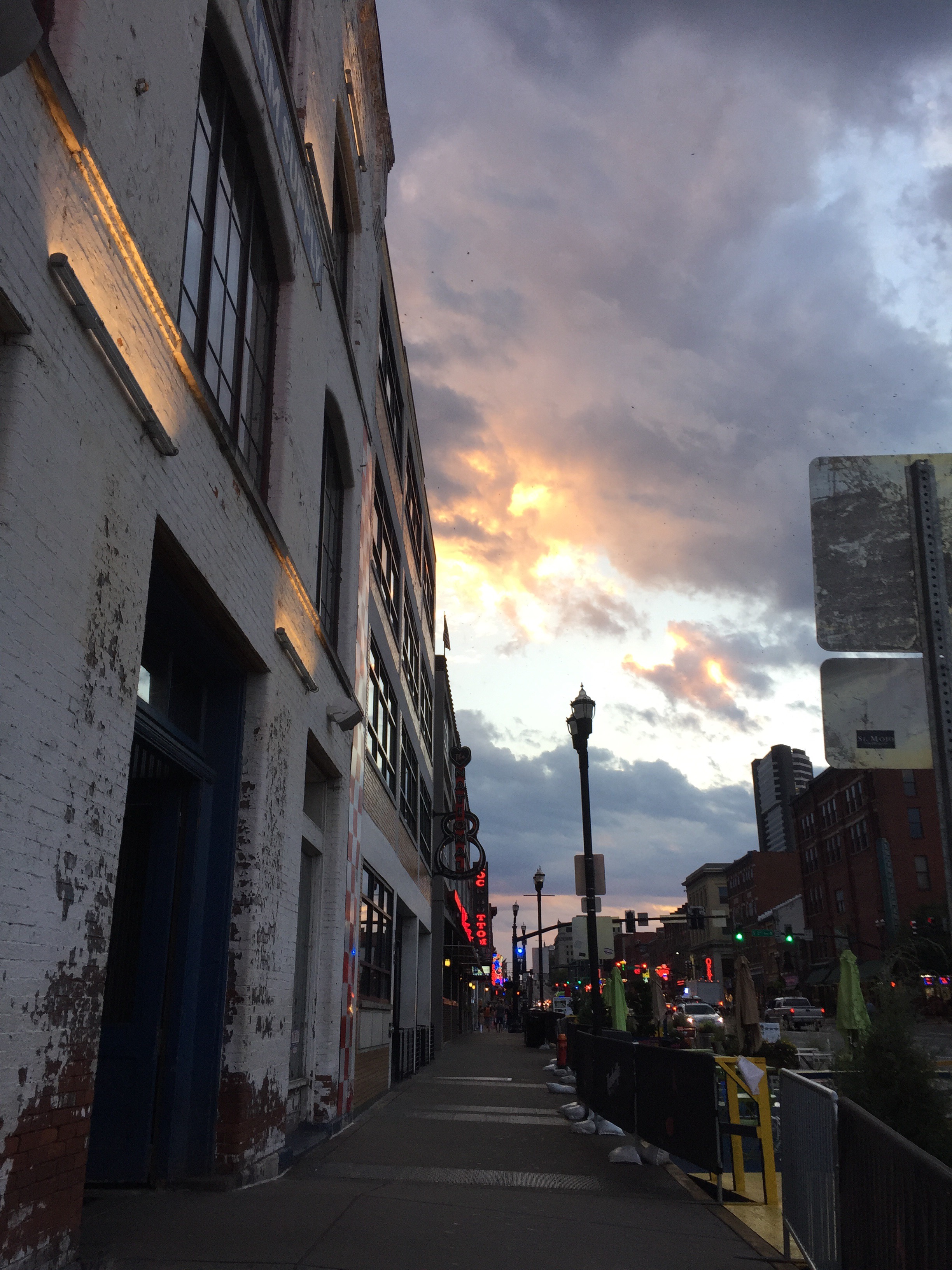 Now here I sit on a couch in the common area of the Hostel with Thor playing on the TV in the background. Kind of nice. Have a good night y'all.